I Will Never Say Goodbye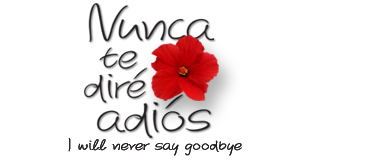 From victim to avenger—An amazing transformation affects everyone in this spellbinding love story...
Can a man fall in love with the same woman several times without ever knowing it? Absolutely... when that woman is his one true love and she reappears under different identities to seek revenge for all of the harm he has caused her in the past.
This is a classic, unforgettable story. The story of a young woman, deceived and abandoned, who years later resurfaces to demand payment on a sentimental debt. Maki and Juan Francisco meet at a young age, when he arrives to shoot a commercial at her breathtaking village on the banks of the Orinoco River. Love magically overpowers them, and blinded by passion, the innocent Maki falls hopelessly for Francisco. Although he truly loves her, Juan Francisco hides a crucial fact: he is engaged to someone else.
Blackmailed by his future father-in-law, Juan Francisco returns to the capital, promising Maki he will come back: "I will never say goodbye." Maki remains waiting for Juan Francisco's return and in the meantime, gives birth to a daughter. When she finally sees Juan Francisco, he is already married to Fanny and they have come to her village to take away Florcita, her daughter, as Fanny's family has maliciously involved Maki in a crime, and she is unjustly facing prison time.
Alone and depressed, Maki decides to take her own life but fate has other plans. She is saved by Ricardo, an actor/journalist who will play a key role in her future. With his help, Maki puts into gear a masterful plan to avenge those who hurt her and to get her daughter back. As everyone thinks she is dead, Maki becomes Soraya… and Campanita… and Consuelo… Three totally different women who play havoc with Juan Francisco's heart—because his destiny is to love Maki and no one can defy destiny.