Eva Luna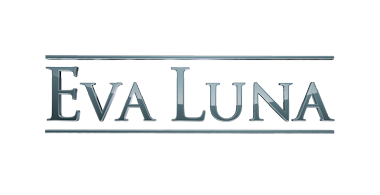 This original Venevision International production brings together the distinguished leading actor Guy Ecker and the alented actress Blanca Soto in a gripping love story.
From breathtaking rural settings to the luxurious mansion of a wealthy family and the glamorous offices of a bustling advertising agency, Eva Luna follows the stormy romance of the beautiful Eva González and Daniel Villanueva, a successful advertising executive. Eva meets Daniel and his best friend Leonardo at an outdoor fair where she is working temporarily to help support her family. The next day, her father is killed by a hit-and-run driver. These two events are connected in ways that Eva cannot even begin to imagine.
Devastated by grief, Eva vows to find the person responsible for her father's death. In the meantime Leonardo, captivated by Eva's beauty, offers her a steady job caring for his ailing father, Don Julio Arismendi, in their mansion. Her dire financial situation forces her to accept. This marks the beginning of a thrilling tale filled with intrigue and surprises.
Daniel, who is engaged to Leonardo's sister Victoria, becomes Eva's protector after he and Leonardo make a wager: Leonardo bets he will be able to seduce Eva, while Daniel bets that she will never fall into Leonardo's trap. Despite his relationship with Victoria, Daniel unwittingly falls in love with Eva, and she feels the same. But the evil Leonardo desperately wants to win the bet, so to separate Eva from Daniel, he makes her believe that Daniel was the driver who killed her father when it was actually Leonardo himself, who had borrowed Daniel's car that day. Eva is horrified and refuses to have anything to do with Daniel.
While at the Arismendi mansion, Eva is mistreated by the jealous Victoria and her wicked mother, but establishes a close bond with Don Julio, who comes to love her like a daughter. After Don Julio fakes his own death, Eva leaves the house and everyone associated with it behind, and with the help of Don Julio, now in a secret new identity, she returns as an entirely different person: the stunning model named Luna, who happens to be the unexpected heir to the Arismendi fortune, left to Eva in Don Julio's will.
Now at the helm of the Arismendi's advertising agency, where Daniel is also a partner, Eva Luna will discover that Leonardo has deceived her and Daniel is not a cold-blooded killer after all. But is it too late for their love?
Available in HD.